Down Syndrome Awareness Day - 21st March 2018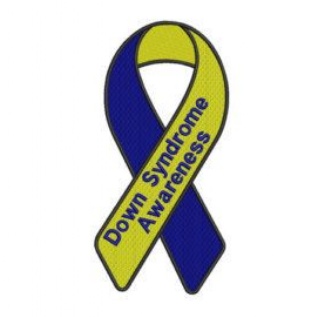 Today, Wednesday 21st March 2018 is Down Syndrome Awareness Day.
A touching video of a group of mothers singing with their Down's syndrome children has gone viral. The Carpool Karaoke-style clip was filmed by a group of 50 mums in an online support group to pay tribute to their amazing kids for World Down's Syndrome Day. In the video, the mothers and their children can be seen lip syncing to the tune of Christina Perri's "A Thousand Years".

Click here to see the video.