Governing Body
Governing Body
The governing body is comprised of up to:-
| | |
| --- | --- |
| 5 | parent governors |
| 1 | local authority governor |
| 2 | staff governors (including the head teacher) |
| 6 | co-opted governors |
| 2 | foundation governors |
The Governing Body's ethos statement is:
Recognising its historic foundation, the school will preserve and develop its religious character in accordance with the principles of the Church of England and in partnership with the Church at parish and diocesan level.
The school aims to serve its community by providing an education of the highest quality within the context of Christian belief and practice. It encourages an understanding of the meaning and significance of faith and promotes Christian values through the experience it offers to all its pupils.
Please contact the school offices if you would like copies of non-confidential governing body minutes.
Ella Morgan, Chair
I became a governor in 2015 to support the school my three sons attend utilising my professional experience. My background is in buying management roles for high street retailers. More lately I have a property investment business and work as support for design and construction businesses. Family life for myself and my husband is very busy and we are generally found out and about in the fresh air with the boys or spending time with family and friends. In my spare time my nose is usually in a book or buying things I don't need from antiques auctions.
Jo Maitland - Foundation Governor , Vice Chair
Jo Maitland, Foundation Governor, joined the Governing Body in 2021. An engineer by background, Jo has nearly 20 years' experience in British Army leadership roles, and has worked in engineering, training, safeguarding and consulting in Defence. She is a Christian and attends Brinkworth church. She is also a school parent.
Sally Cross, Co-Opted Governor
I am the Deputy Head teacher and currently the Year 2 teacher. I have taught all my working life in schools in Nottinghamshire, London, Gloucestershire and Singapore. I have also taught all 7 primary school year groups during this time.
I have two teenage boys who are both now taller than me. I love reading, listening to music and yoga.
Robert Jackson, Co-Opted Governor
Member of Health, Safety and Welfare Committee and member of Education Development and Safeguarding Committee.
Robert Jackson has served as a Parent Governor for 4 years and he now serves as a Co-Opted Governor. He is married with 2 children, both of which have attended our School since Foundation Stage, one currently at Upper school, the other at Lower school. With an extensive background in Aviation and Information Technology, he is shortly to become a STEM Ambassador, which will assist him in his role as Science Link Governor. He also fulfils the schools SEN and EYFS Link Governor roles.
Andy Lambert, Co-Opted Governor
Chair of Health, Safety and Welfare Committee
Andy served as a Parent Governor for 4 years and he now serves as a Co-Opted Governor. He has 2 children, with 1 attending upper school and the eldest having moved up to Royal Wootton Bassett Academy. He enjoys walking, golf and football.
Andy Willy, Co-Opted Governor
Andy has been a co-opted governor since December 2018. He has a background in higher education, with a doctorate in Music. He now works for Little Foxes Nursery, his family's business in the village. Andy sits on the Education Development and Safeguarding committee as well as the full governing body. He's married to Hilary and welcomed their first child in the summer of 2019.
Chris Foster - Staff Governor
In a previous life, I worked as a manager in the IT sector for 10 years before retraining to become a teacher. I have now been teaching at Brinkworth Earl Danby's for 10 years. As well as sitting on the Health, Safety and Welfare Committee, I am the subject lead for Maths and PE.
Outside of school, I have 2 young boys who keep me busy and I enjoy playing football for a local team.
Anne-Marie Tuck, Foundation Governor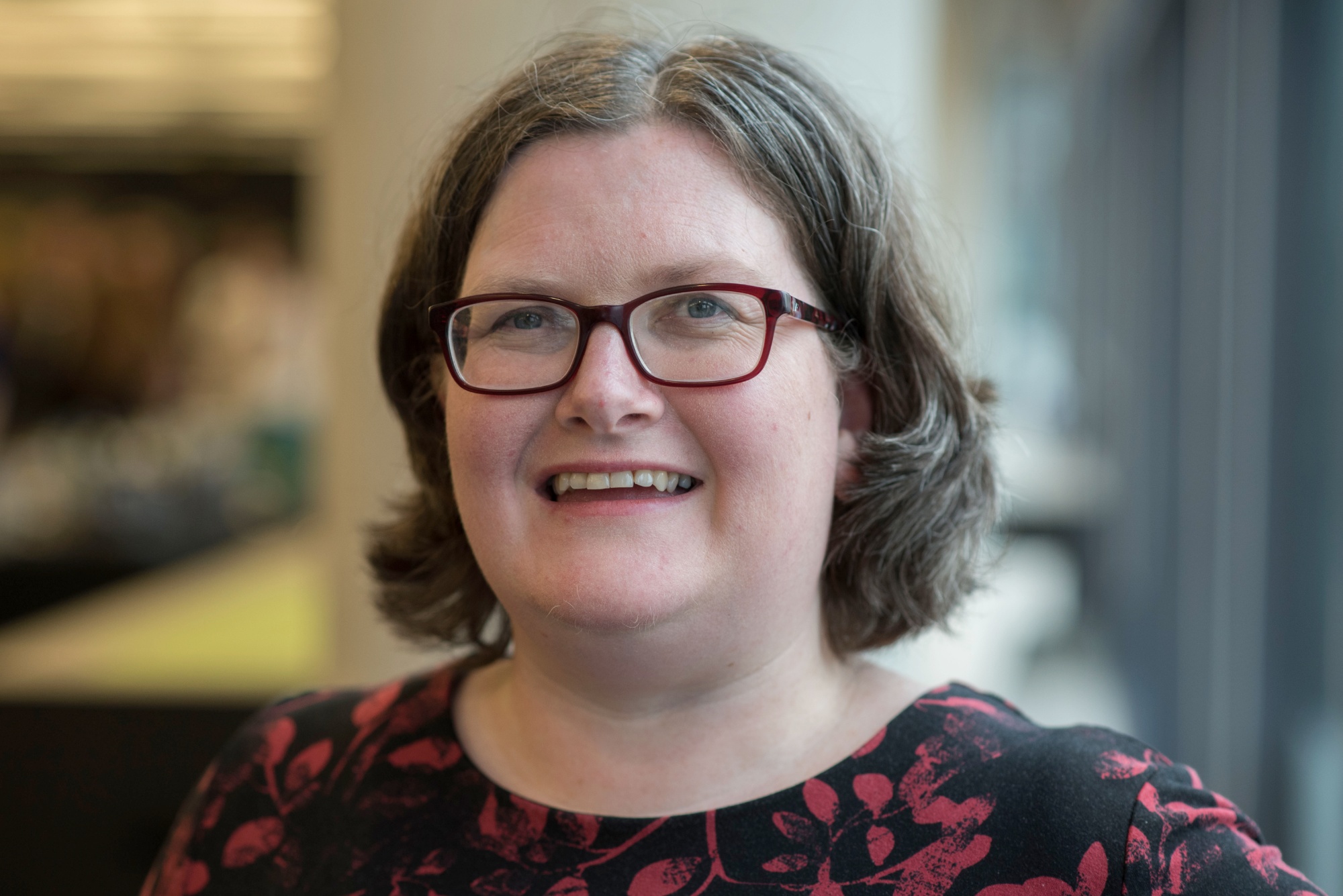 Anne-Marie Tuck, Foundation Governor, became a governor in 2019. Anne-Marie has spent much of her career as a civil engineer working on large infrastructure projects. She currently works as a freelance civil engineer. She is a Christian and attends Brinkworth church.
Matthew McGrady, Parent Governor
Matt joined the governing body in 2021 as a parent governor. He has one daughter in lower school and a second who will join reception in 2023. He has spent his career as a mechanical engineer in the electricity industry. Outside of work and family life he enjoys running, cycling and tinkering in the garage.
Nandi Mellor - Parent Governor
Kostas Beis - Parent Governor
Nicki Sinclair, Associate
Hi I'm Nicki. I live in Brinkworth, married to Andy and we have four children who have all now completed their primary education at our school and are now at secondary and tertiary education centres. I first chose to be a governor back when my eldest son was in Reception because I wanted to make a difference to the quality of education. That passionate belief holds true today. I love reading, attending local music festivals and holidays when I can get away from the demands of my day job - I'm a pharmacist.
Charlotte Sjoberg, Associate Governor
I joined the governing body in 2021 whilst my eldest son enjoys reception class. My second son joins Brinkworth Earl Danby's in 2022. I wanted to join the governing body to help support the school, to see it flourish and ensure all pupils thrive. With nearly 20 years' experience in communications, working as a Communications Director for a global brand in sectors from lifestyle to space, I hope to bring my sound counsel, advice and creativity to the table. When I'm not working, you'll find me indulging in my love of musical theatre as well as pounding the local lanes as a recent graduate of #couchto5k.
Committees:
| | |
| --- | --- |
| Finance, People & Premises | Chair: Andy Lambert |
| Education, Development & Safeguarding | Chair: Anne-Marie Tuck |
| Strategic Steering Group | Chair: Ella Morgan |
| Name | Start of Term | End of Term | Governor Type | Appointed By | Committees | Pecuniary Interest |
| --- | --- | --- | --- | --- | --- | --- |
| Ella Morgan | 02.11.19 | 01.11.23 | LA | LA | Chair, FPP | Nil |
| Laura Hilliard | 03.10.13 | 25.12.50 | Staff (Headteacher) | | All | Nil |
| Nicki Sinclair | 13.02.19 | 12.02.23 | Associate | GB | Chair - EDS | Nil |
| Robert Jackson | 19.03.18 | 18.03.22 | Co-opted | GB | EDS | Nil |
| Andy Lambert | 17.10.17 | 16.10.21 | Co-opted | GB | FPP | Nil |
| Sally Cross | 20.02.19 | 19.09.23 | Co-opted | GB | EDS | Nil |
| Chris Foster | 14.12.17 | 13.12.21 | Staff | GB | EDS | Nil |
| Andrew Willy | 13.12.18 | 12.12.22 | Co-opted | GB | EDS | Nil |
| Anne-Marie Tuck | 24.05.21 | 23.05.25 | Foundation | Diocese | EDS | Nil |
| Konstantinos Beis | 30.03.21 | 29.03.25 | Parent | GB | EDS | Nil |
| Matthew McGrady | 30.03.21 | 29.03.25 | Parent | GB | FPP | Nil |
| Nandi Mellor | 30.03.21 | 29.03.25 | Parent | GB | EDS | Nil |
| Joanna Maitland | 24.06.21 | 23.06.25 | Foundation | Diocese | FPP | Nil |
| Charlotte Sjoberg | 30.03.21 | 29.03.25 | Associate | GB | n/a | |
Governor Attendance - Updated annually
| | 09.09.20 | 07.10.20 | 09.12.20 | 10.02.21 | 25.03.21 | 10.06.21 | 13.07.21 |
| --- | --- | --- | --- | --- | --- | --- | --- |
| Ella Morgan | Yes | Yes | Yes | Yes | Yes | Yes | Yes |
| Tom Ridgway | Yes | Yes | Yes | Yes | Yes | No | Yes |
| Laura Hilliard | Yes | Yes | Yes | Yes | Yes | Yes | Yes |
| Nicki Sinclair | Yes | No | Yes | No | n/a | n/a | n/a |
| Andy Lambert | Yes | Yes | Yes | Yes | Yes | Yes | Yes |
| Robert Jackson | Yes | Yes | Yes | Yes | Yes | Yes | Yes |
| Sally Cross | Yes | Yes | Yes | Yes | Yes | Yes | Yes |
| Abi Larcombe | Yes | Yes | Yes | Yes | Yes | Yes | Yes |
| Chris Foster | Yes | No | Yes | No | Yes | No | Yes |
| Andrew Willy | Yes | Yes | Yes | No | Yes | No | Yes |
| Anne-Marie Tuck | Yes | Yes | Yes | Yes | Yes | Yes | Yes |
| Emily Smith | Yes | Yes | Yes | Yes | Yes | Yes | Yes |
| Nandi Mellor | n/a | n/a | n/a | n/a | n/a | No | Yes |
| Konstantinos Beis | n/a | n/a | n/a | n/a | n/a | Yes | Yes |
| Charlotte Sjoberg | n/a | n/a | n/a | n/a | n/a | Yes | Yes |
| Matthew McGrady | n/a | n/a | n/a | n/a | n/a | Yes | Yes |