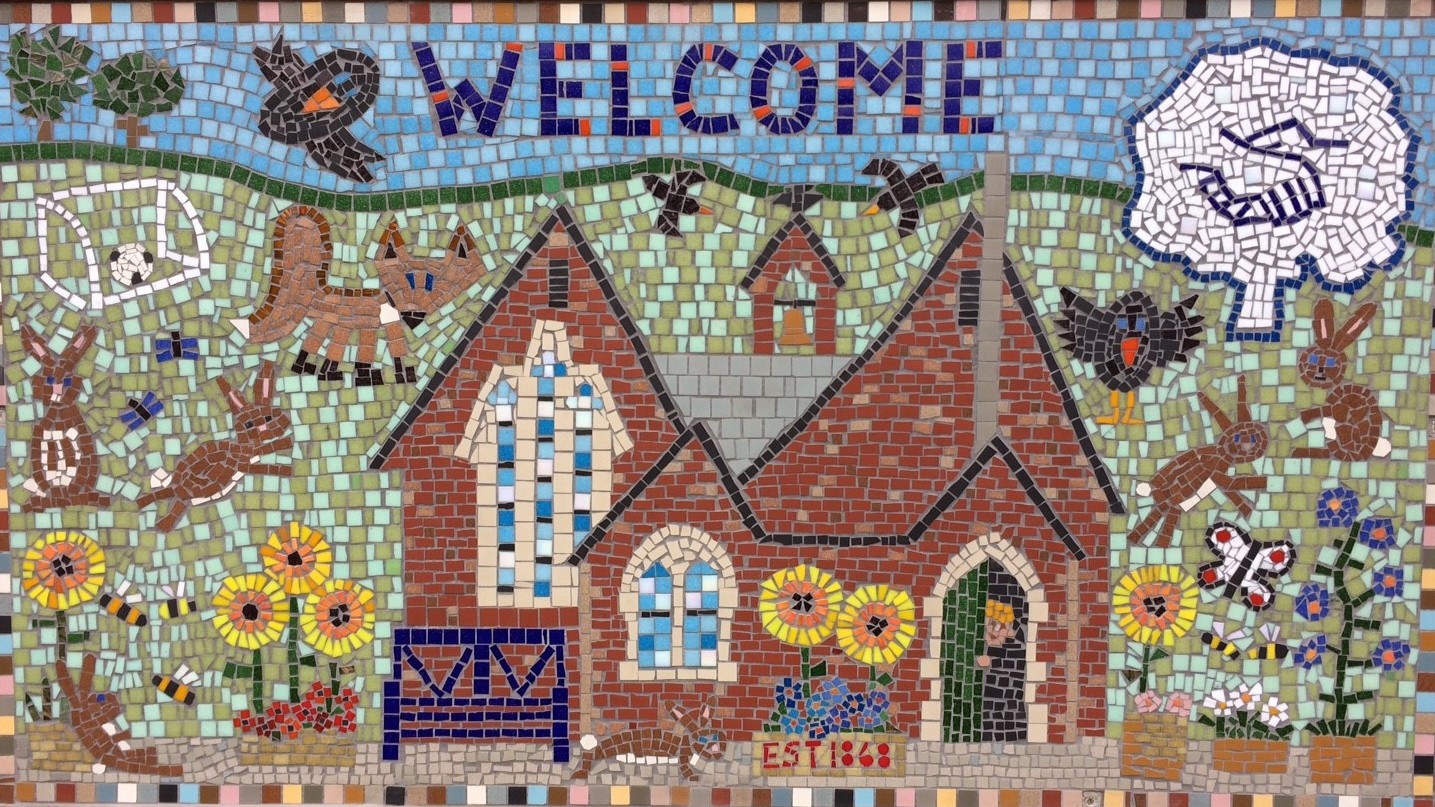 Sports Premium
Primary Sports Premium Grant
Brinkworth Earl Danby's Church of England Primary School for 2018/2019.
Primary Sport Grant Awarded to Brinkworth Earl Danby's CE Primary School

Total Number of pupils on roll

156

Total Amount awarded for academic year Sept 2018 – July 2019

£17,400 plus £10,123 b/f

Objectives for spending of Sports Grant

To further improve the provision of PE at Brinkworth Earl Danby's CE Primary School
To broaden the sporting opportunities and experiences available to pupils
To further develop a love of sport and physical activity
To increase the proportion of pupils engaged in physical activity
Encourage pupils to live a healthy and active lifestyle outside of school

Key Indicators

The engagement of all pupils in regular physical activity – Chief medical Officer guidelines recommend that primary school children undertake at least 30 minutes of physical activity per day in school.
The profile of PE and sport being raised across the school as a tool for whole school improvement
Increased confidence, knowledge & skills of all staff in teaching PE and sport
Broader experience of a range of sports and activities offered to all pupils
Increased participation in competitive sport

Key indicators

Item/Project

Estimated Costs

Objectives

Impact

2/4

Sports Week funding to enable all pupils to access and trial different sports

£1,300

All children to trial new sports

All children to participate as a large group

New sports were trialled across both sites

All pupils were able to access at least one sport new to them

New sports coaches worked with the pupils across both sites

Children celebrated their experiences and successes together for sports afternoon

3/4/5

Releasing the PE subject leaders to enable them to attend cluster meetings.

Releasing staff to enable them to accompany children to various cluster sports competitions and meetings

£770

To enable our school to maintain links with our MWSSP and cluster of local schools

To further develop opportunities for staff collaboration & CPD

All children Y1-6 will be given opportunities to take part in cluster and local sporting events

Cluster meetings – 3x ½ days per year

Cluster festivals – Year 3 & 4 football, Year 5 & 6 football, Year 5 & 6 netball, gymnastics, TOP's, cross country, Year 6 athletics, year 1 & 2 orienteering, year 3 & 4 Orienteering, and Lifesaving skills

1/2

Provide a suitable surface to enable pupils to complete 'The Daily Mile'

£12,656

Instal an all-weather track and pupils to complete a mile before the start of school

All children now complete a mile every morning before the start of lessons.

All children are more active and alert in the morning.

All children enjoy taking part.

3

Professional support for cluster development from local secondary school

£900

PE subject leader to receive high quality CPD and will feel well supported.

Children have the opportunity to participate in a wide range of sporting opportunities

Festivals

Playmaker Scheme

Sport training

5

Hire of transport to take children to sporting activities

£1,065

All children in Y1 – 6 will have opportunities to participate in a wide range of sporting activities

Cross country

Orienteering, football, gymnastics, netball, swimming, athletics

5

Contribution to costs of additional school sports clubs

£700

To identify pupils to receive financial support to enable them to take part in extra-curricular activities.

Encourage less-active pupils to participate in sport.

After school clubs include judo, football and dodgeball.

Explore the possibility of applying for the active school mark

1

Promote a healthy, active and safe lifestyle.

£716

Equip our pupils with the necessary skills and knowledge to maintain a healthy, active and safe lifestyle

Year 6 pupils took part in swimming self-rescue course

Year 6 pupils develop lifesaving first-aid skills

4

Provide quality assured equipment for sport and to promote active lifestyles.

£1,519

All children to have access to quality assured equipment

Maintain outdoor large equipment – trim trail at Upper School

1

Grounds maintenance to support use of the field for a wider amount and choice of activities

£2,965

A wider choice of sorts can be offered safely.

Field kept safe through regular filling of holes etc.

Sports day markings on both sites.

1/2/3/4/5

Additional coaching opportunities in sports new to the school -

£1,160

This will increase staff subject knowledge, skills and confidence

To develop provision and inclusion for all pupils.

Assessment in PE (A new school assessment sheet to be created and used by all staff in 2019/2020

Knowledge of how to carry out assessment and provide appropriate levels of challenge in an inclusive manner.

Summary

Total PPSG received

£27,523

Actual PPSG expenditure

£23,751

PPSG remaining

£3,772
Swimming
| | |
| --- | --- |
| Meeting national curriculum requirements for swimming and water safety 2018-2019 | % |
| What percentage of current year 6 pupils swim competently, confidently and proficiently over a distance of at least 25m? | 100 |
| What percentage of current year 6 pupils use a range of strokes effectively? | 97 |
| What percentage of current year 6 pupils perform safe self-rescue in different water-based situations? | 97 |
| Has the Primary & Sport Premium been used to provide additional provision for swimming over and above the national curriculum requirements? | Yes |
2019 2020 Funding
Our funding this academic year is approximately £17,360
We shall be using this to continue with our provision of specialist sports coaching
Expand the variety of after school clubs to encourage greater participation.
Provide equipment to encourage EYFS to be more active at school.
Continue to encourage Year 6 pupils to live a healthy, active and safe lifestyle post year 6.
Training for all staff, resources and equipment.
We will also continue to fund entry into local sports festivals, travel to sporting events.
We will continue to update our sport equipment to ensure that quality equipment is available to all children on both sites.
We will organise a sports week where our pupils are able to try less popular sports.
Support children to achieve through the ASA School Swimming Awards and ensure pupils are ready to meet the requirements at the end of KS2.
SPORTS GAMES COMPETITIONS PARTICIPATION April 2018- March 2019
| | | |
| --- | --- | --- |
| FESTIVAL | DATE | COMMENTS |
| Orienteering Festival Y1/2 and Y3/4 | May 2019 | A few pupils came in the top 3 for their event |
| First Aid Training | June 2019 | All year 6 pupils competed a first aid training course |
| Y6 Athletics Festival | June 2019 | Transition event |
| TOPs Activity | November 2018 | 4 teams of 6 from Year 3 and 4 |
| Netball Y5/6 Malmesbury School | November 2018 | One team made it through to the next level competition. |
| Football Y5/6 Red Bull FC Malmesbury | November 2018 | 3 teams entered – One team made it trough to the next level competition. |
| Gymnastics Malmesbury School | January 2019 | Two pupils came in the top 3 for their discipline |
| Football Y3/4 Red Bull FC Malmesbury | March 2019 | 2 teams entered |
| Cross Country | November 2019 | A large number of pupils took part in this event |
WORKING ALONGSIDE PROFESSIONAL COACHES AND SECONDARY SCHOOL PE TEACHERS April 2018 – March 2019
| | | |
| --- | --- | --- |
| TEACHER CDP | COACH | DATE |
| Multi-sport activities | ASC | April – March 2018/19 |
| All staff | Sports Week | June 2019 |
| PE assessment training – EYFS – Y3 | Innov8 | Jan- Feb 2018 |
| PE assessment training – Y4-6 | Innov8 | Feb – March 2018 |
| Playmaker Scheme | Secondary School | September/ January 2017/2018 |